Roger Mazlen, MD
Roger Mazlen, M.D. is a nationally known medical expert, recognized for his work with Chronic Fatigue Immune Dysfunction syndrome (CFIDS), chronic infectious diseases and immunologic dysfunction. Additionally, he was one of the early organizers, officer and a director of the American College of Nutrition.

On the Good Doctor list of the CFIDS Association and recommended by Road Back Foundation, Dr. Mazlen's internal medicine specialty draws upon more than 30 years of clinical experience to evaluate, diagnose and treat patients with CFIDS, chronic infectious disease, Fibromialgia, multiple chemical sensistivities, heavy metal toxicity and immunologic dysfunction, cancer-related fatigue, among others.

Using the most advanced diagnostics, he has successfully diagnosed and treated emerging infectious diseases such as mycoplasmae, enteroviruses and newer tick-bourne organisms (not identifiable through routine Lyme disease tests).

Using cutting-edge treatments, including immune boosting, herbal and hormone therapies, Dr. Mazlen continues to put patients from around the world back on the road to health and vitality.
Dr. Mazlen has been a catalyst for new viral and retroviral research. He is currently involved in original research on HHV#6/CMV/EB/Hepatitis "C" and endogenous retroviruses. Since the late 1970's, Dr. Mazlen has seen over a thousand cases of CFIDS and CFIDS-like disorders, a large majority of which attained significant improvement under his care. He serves as medical advisor to several CFIDS support groups. He has made numerous radio and television appearances to share his expertise in the diagnosis and treatment of CFIDS and speaks regularly on the topic.
Dr. Mazlen is a medical attending at Long Island Jewish Hospital and is also a fellow of the American College of Nutrition. Dr. Mazlen was as a Research Associate at the National Institutes of Health (Bethesda,Md.) under the mentorship of Christian Anfinsen, Jr., Nobel Prize winner in Chemistry. Dr. Mazlen previously served as senior medical attending in the Division of Endocrinology, Diabetes and Metabolic Bone Disease of the Mount Sinai Medical School and is also the Chief Scientific Officer of BioMedical Sciences, Inc.
Dr. Mazlen was inducted into Who's Who Worldwide Lifetime Achievement in 2017 and is listed in NY TopDocs 2017. Dr. Mazlen's biography is featured in the 2002-2003 and 2006 edition of Who's Who in Medicine and Health as well as the 2016 Who's Who in the World.

Dr. Mazlen is recommended by the Mount Sinai Physician Referral Service as well as The Mayo Clinic in Minnesota.
Currently, Dr. Mazlen is part of an ongoing research project to establish an accurate clinical test for the Chronic Fatigue Syndrome.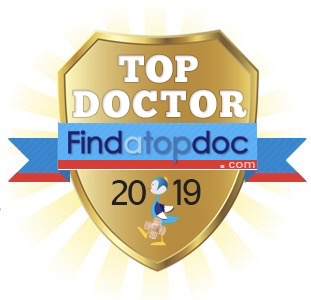 NY Top Doc 2017, Top Doctor 2019